Tagged
Next Generation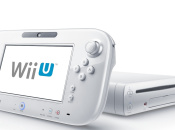 Getting there first
Recent activities of this topic

(11 likes and 1 dislikes)
Bye bye, MSP. Microsoft has confirmed that they'll be doing away with their virtual currency – Microsoft Points – when it comes to digital purchases in the next generation.
Load More
About Nintendolife.com
Overall Score: 1478
Worldwide Nintendo coverage. All the latest news, reviews, screenshots, videos for Wii, DS, WiiWare, DSiWare, Virtual Console and Retro systems. Nintendo Life, NintendoLife, Nlife, Nintendo, Wii U, Wii U reviews, Wii, Wii reviews, 3DS, 3DS reviews, DS, DS...
Latest topics from Nintendolife.com